Monitor, measure and improve quality in real‑time
Simplify core measures abstraction and submission by providing daily updates to help improve monitoring and compliance. This turnkey, cloud‑based solution helps achieve full annual payment updates and positive, value‑based payment by capturing and delivering reliable data on quality performance, as required by accreditation agencies.

Focus on outcomes, not managing data
Nuance provides a full range of quality management solutions and services to help you measure, monitor, and improve quality, including hospital and physician quality measures reporting, performance analytics and improvement services, risk management, and patient safety organization reporting. Patients, staff, physicians, and your bottom line all benefit from Nuance's Quality Management Solutions—because less time spent managing data means more time for improving patient care.
Benefits
Simplify and streamline for better results
Nuance Quality Measures offers rich, reliable data on core measures and quality performance required by key regulatory agencies for both manually abstracted and electronic clinical quality measures (eCQMs). It helps reduce time‑consuming abstraction tasks and support requirements with automatic file transmission and identification of patients who fall into core measures categories.
Improve reimbursement
Monitor compliance with core measures requirements—positively impact the level of reimbursement. Nuance also submits data to state agencies and national registries to address requirements that go beyond traditional core measures reporting.
Save time
Reduce time‑consuming abstraction tasks by eliminating the need for cumbersome double handling of data and manual processes. Equip staff to answer all questions related to a core measure (rather than just the minimum required) to track and monitor performance improvement activities and help achieve higher quality outcomes.
Enhance accuracy
Ensure accurate and complete transmission to regulatory agencies with advanced monitoring tools to meet target thresholds and alleviate last‑minute submissions.
Improve core measures knowledge
Monitor core measures and other industry requirements, and issues alerts as new information becomes available.
Features
Complete quality and core measure tool set
Identify and evaluate the abstracted patient data needed to meet all regulatory and accreditation requirements, with daily core measures processing, performance dashboard updates, concurrent abstraction, and eCQM validation before submission.
Daily core performance dashboard updates
Provides daily performance feedback to ensure the most up‑to‑date information is used since older data won't give an accurate assessment of current performance.
eCQM file validation
Helps avoid mistakes that could lower a hospital's payment rate. Ensures accurate eCQM submissions by identifying potential errors so corrections can be made before reports are submitted to CMS and TJC.
Verified for all measures
Provides users with all measures required by CMS and TJC as new sets are required. Physician Quality Payment Program (QPP) and Merit-based Incentive Payment System (MIPS) measures are optional and available through our partnership with the Alpha II Registry.
Value‑based purchasing (VBP) calculator
Monitors performance that is critical to understanding potential financial impact. The VBP calculator helps monitor performance by estimating a likely gain or loss in the current year.
Professional services
Streamline Leapfrog data capture
Nuance Professional Services can help save countless staff hours by simplifying Leapfrog data collection. Facilities simply provide Nuance with a data feed and Nuance can generate reports that include most of the data elements Leapfrog requires.
Unmatched outcomes
#1 KLAS Category Leader for Quality Management
Nuance Quality Management Solutions has been recognized as Best in KLAS in 2020, 2018, 2017, 2015/2016 & 2014.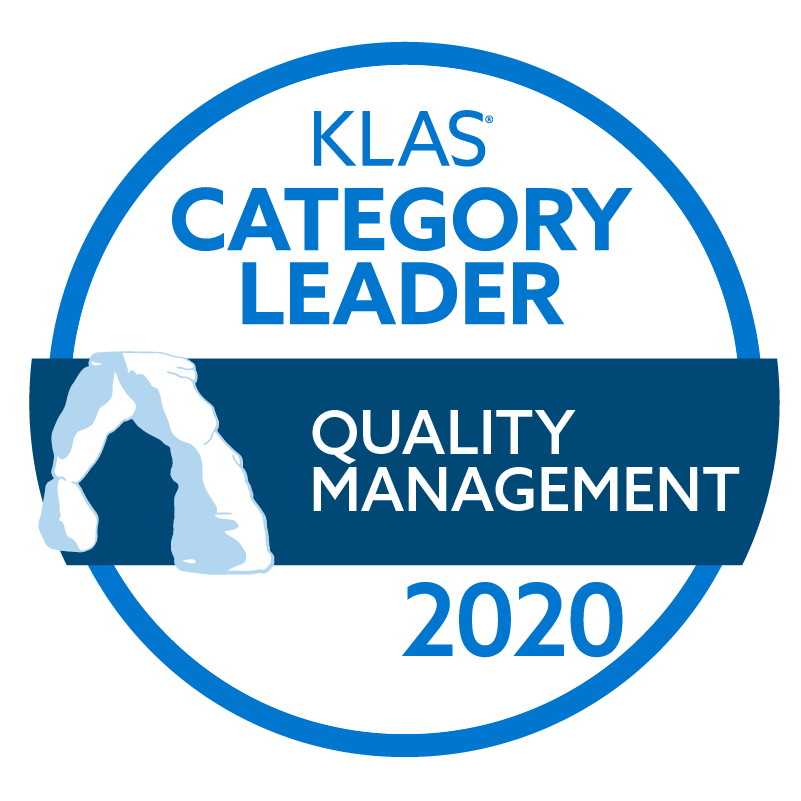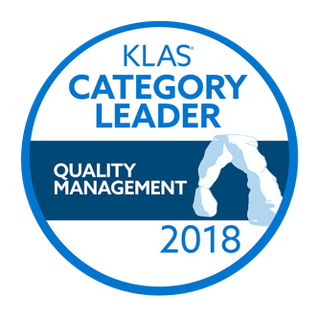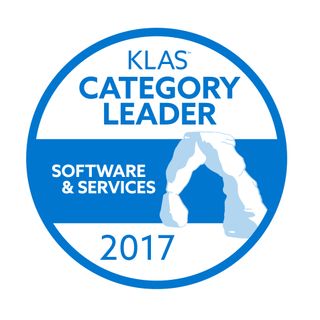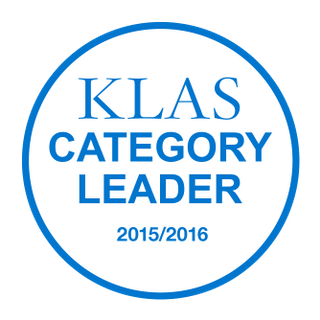 Testimonials
Shore Medical achieves 100 percent core measures compliance
See how Nuance Quality Measures and Performance Analytics helps Shore pull timely data and customize reports in ways that are meaningful to the C‑suite, physicians, nurses and health information management to continually improve patient care.
Complementary solutions
Enhance your performance with these solutions
Nuance Performance Analytics
Improve clinical, financial and patient outcomes by providing real-time data analytics and decision support systems to track, analyze and benchmark performance.
Nuance Risk Management
Incident reporting and patient safety management system that enables you to collect and analyze data, facilitate internal communication, manage follow up, and foster organizational learning.